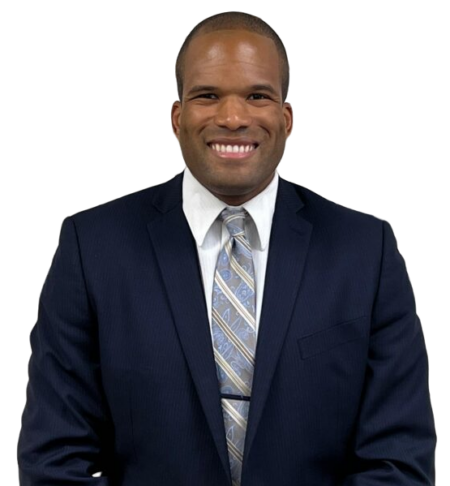 Welcome. My name is Eric D. Puryear, and I am an Attorney at Law who is licensed in the states of Iowa and Illinois. My law firm, Puryear Law P.C., is comprised of myself, my associate attorneys, and our non-attorney staff members. Located in Davenport, IA, we represent clients in the State and Federal courts of Illinois and Iowa, as well as in transactional matters that do not involve court appearances. Potential clients who are seeking our legal services can click here to schedule their free consultation.
Attorney Eric D. Puryear's Philosophy

I founded Puryear Law. P.C. to provide clients with professional, prompt, and diligent legal services.  I firmly believe that the role of an attorney is to help his clients with the many legal issues that each of us faces in the modern world, and to do so in a way that builds trust and confidence.  Towards that end, I pride myself on taking as much time as is needed to meet with my clients – face to face.  Along the same lines, I ensure that phone calls and emails to my office are promptly returned, and that clients are not left waiting for the legal services that I know they need.  In sum, I don't consider my job done until my client's needs have been fully met.
As a person with extensive computer and technology experience (including a degree in Computer Science), I know that using the right technology is essential in today's world.  That is why I make use of the latest technology in my law practice. I have found that making maximum use of secure, encrypted computer and communication technology has enabled me to reduce costs and improve the quality of my legal services.  The net result is lower legal fees for my clients, better service for my clients, and fewer environmental resources consumed by needless printing/copying.
Puryear Law P.C. is a general law practice, including but not limited to:
Criminal: All matters, ranging from murder to domestic violence, outstanding warrants, drug cases, theft, OWI/DUI and traffic violations in Illinois and Iowa (both state and Federal court).
Civil: General lawsuits, business law, collections, copyright, trademark, wills, personal injury, divorce, child support, child custody, police brutality, juvenile, asset forfeiture, etc. in Illinois and Iowa (both state and Federal court).
At Puryear Law, our attorneys have a combined decades of experience in all areas of law, and are ready to put that experience to work for you. See more about our practice areas here.
Our website resources
Puryear Law's website has a variety of resources which we are happy to share.  Those include online access to MyCase, where clients can view their case documents, communicate with their attorneys, and more.
Potential clients can see our consultation page to select the method of consulting with us that works best for them.
Our Legal Blog is also a great source of basic information regarding legal matters in Illinois and Iowa, as well as legal news in general.
Additionally, our Resources page contains useful forms and links to other websites.
Legal Representation in Iowa or Illinois
Speak with an attorney from Puryear Law. Click to schedule your consultation now.
Directions to Puryear Law P.C.'s Office
Click the map shown below for turn-by-turn directions to Puryear Law's office.