Contact
Call Puryear Law at (888)919-3719 or (563)362-0901
Email addresses for each attorney at Puryear Law can be seen here.
Puryear Law P.C.
3719 Bridge Ave
Suite 6
Davenport, IA 52807
Iowa Phone: (563)362-0901
Illinois Phone: (309)948-6699
Toll-Free Phone: (888)919-3719
Fax: (866)415-5032
Click the map shown below for turn-by-turn directions to Puryear Law's office.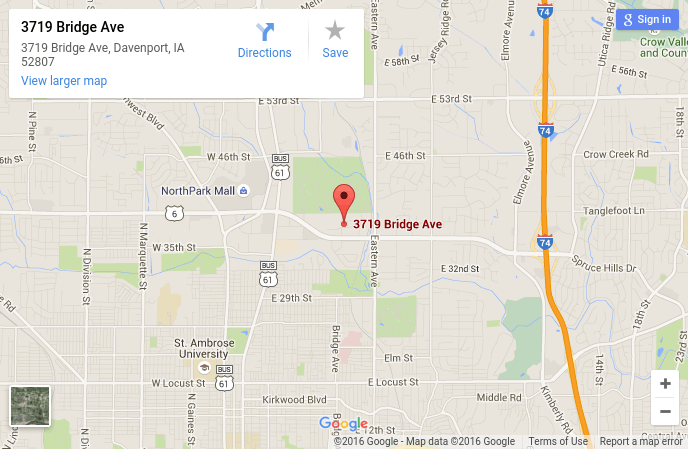 Free Online case evaluation
Those seeking an attorney in Iowa or Illinois can complete the form shown below to request a free case evaluation. Please note that completing this form does not create an attorney-client relationship, but rather is a request that we evaluate your case and contact you.